If you need to arrange for maintenance or repair of any ICanProve.IT technology on your vehicle, first access the vehicle details page by clicking on the vehicle's registration in any table.
(You may find it helpful to start with the vehicle status table, which lists all your vehicles that have ICanProve.IT equipment on board.)
Click the
'Create Worksheet'
button with the spanner.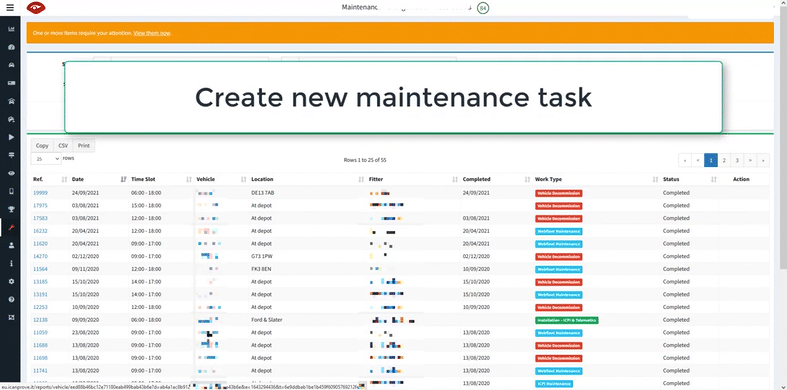 '