ICanProve.IT technology on Worldwide Flight Services (UK) vehicles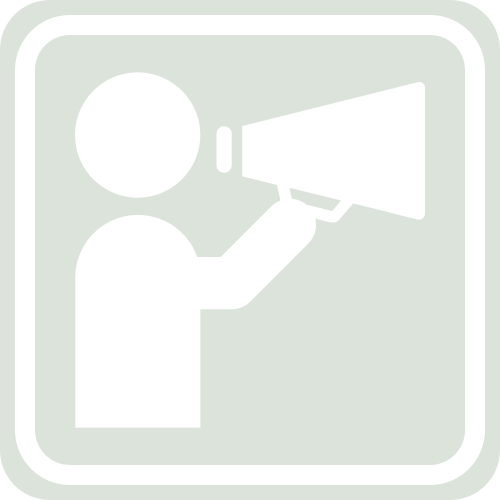 Digitise any existing on-board technology
axle-weight monitoring
temperature monitoring
any onboard sensor can connect
First notification of loss
Report a new road accident and initiate claims handling in one smooth process.
Licence check
Connect with central records to confirm driver licences are clean.
Vechicle check
Vehicle walk-around pre-journey safety check list with audit trail.
Damnum
Damage control, with integrated video to show timelines and story for any vehicle harm.
Videmus – onboard camera solutions
up to 16 lenses per vehicle
Multi-cam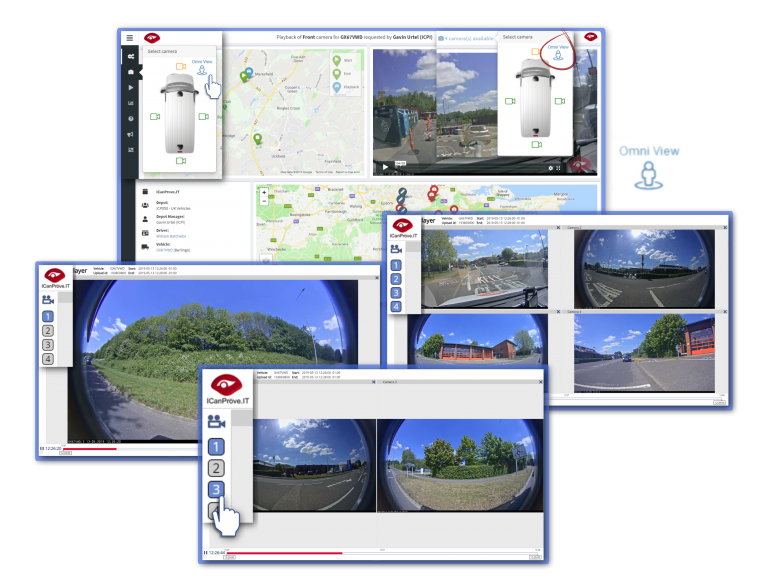 Professional, always-on multi-lens connected camera solutions for any vehicle. Any vehicle, any size, anywhere.
Clear views all round your vehicle, inside and out
High quality, HD Axis * lenses – up to 16 per vehicle
Videmus: Connect plays your all-round video in context
Connected and automated video access
Discreet, rugged and reliable fittings
VideoMatics data analysis
Tamper-proof, fitted units
LiveView
PlayBack
VideoMatics is a single point-of-access for reporting, visualising and analysing all your on-board technology and data.
The way vehicles are being used, idling time, driving events – we have a tailored report for you: rapid visual understanding, backed up by video as and when needed.
Technology health and maintenance
Technology health reporting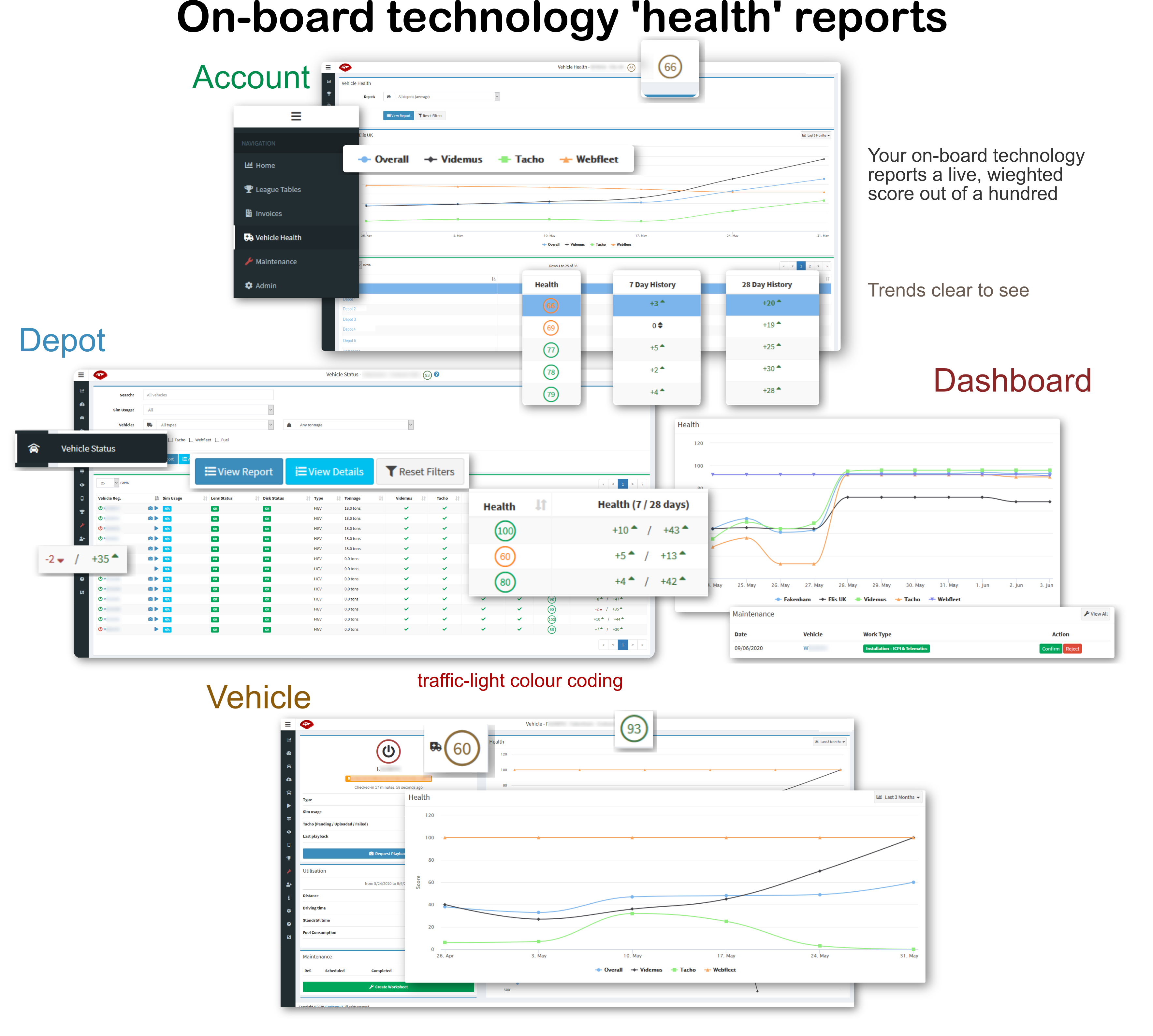 New features just gone live in VideoMatics:
reports on the 'health' of ICanProve.IT-maintained on-vehicle technology
weighted score out of a maximum of 100 (fully functional)
traffic-light colour-coding for instant visual comprehension
live reporting of current state-of-health
charts and tables that capture trends/ change over time
Whether you access VideoMatics at a whole-company level, or region/division, or depot, you will see some changes that went live last night. Vehicle health gives you a clear indication of whether there are any failures in your ICPI-administered on-board technology. You can click on 'view details' for an in-depth understanding of any maintenance or fixes needed. And you can book maintenance via the vehicle page
Maintenance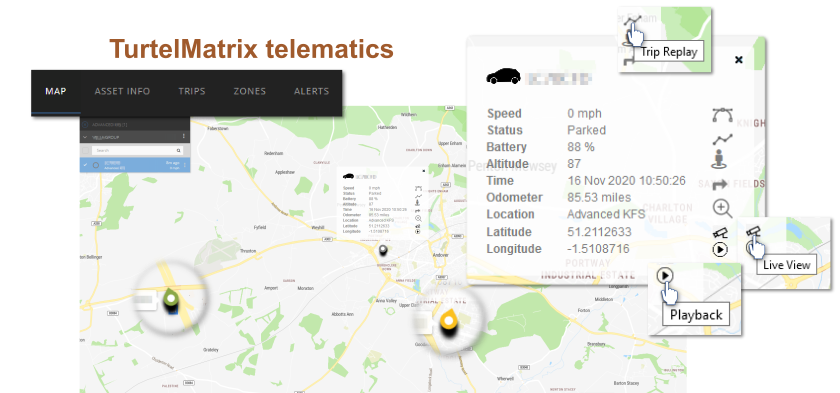 In TurtelMatrix, you can instantly see all of your vehicles. Pins show their status and location. Click on pins to access detail and further options:
VideoMatics data analysis
LiveView video streaming
Route finder
Previous trips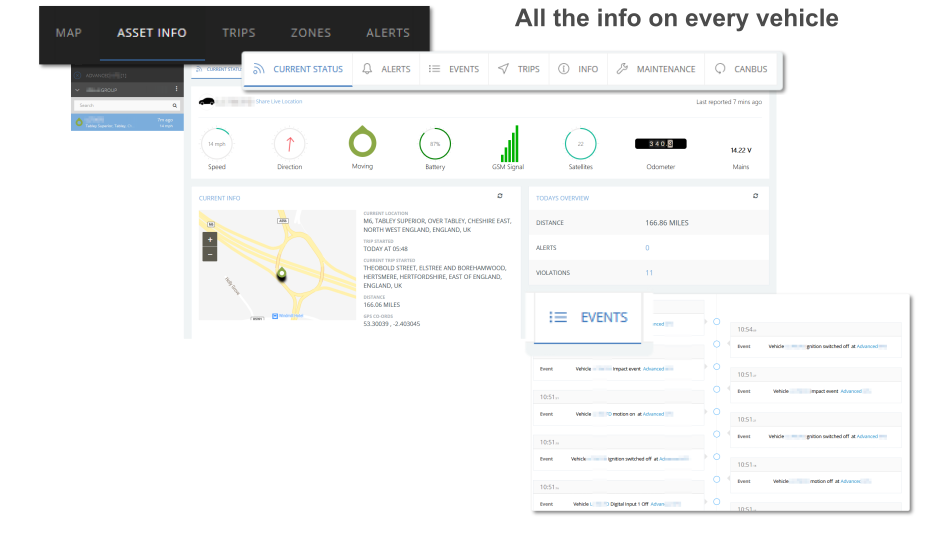 Current status of your vehicle, complete history of alerts, timeline of events, history of all vehicle trips, and more...

Need to know when a vehicle leaves or enters any defined area (such as your depots, for example)? Simple! And notifications pop up, SMS, or email.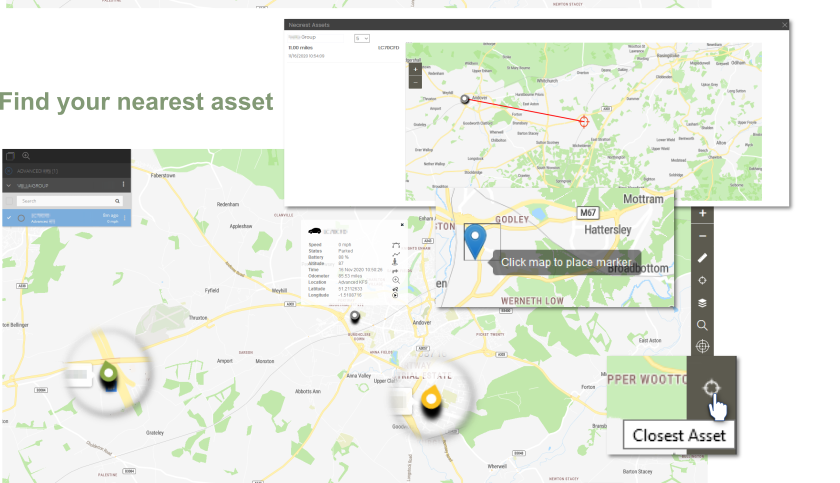 Use the sidebar option on the map screen
to find the vehicle closest to any point on the globe.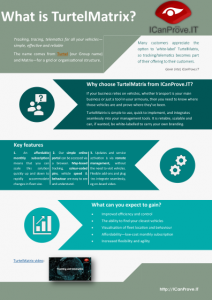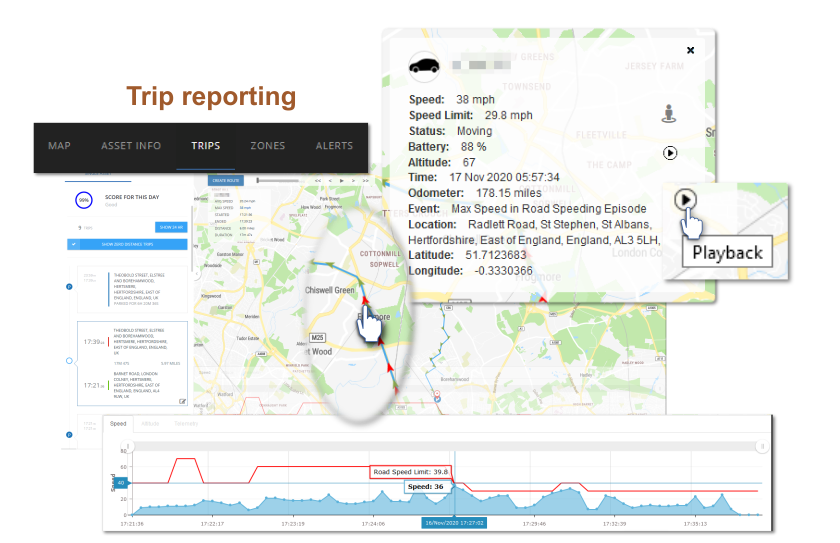 See every vehicle journey, and quickly request video from any point in time with a single click. Colour coding of points quickly highlights events.

In a single screen, reveiw all the alerts for each of your tracked assets. You may want to act on a high-priority alert instantly, but you will still want to see those low-priority alerts and understand them better.