Up to 16 lenses per vehicle, all-round 360° views
Clear views all round your vehicle, inside and out
High quality, HD Axis * lenses – up to 16 per vehicle
Videmus: Connect plays your all-round video in context
Connected and automated video access
Discreet, rugged and reliable fittings
VideoMatics data analysis
Tamper-proof, fitted units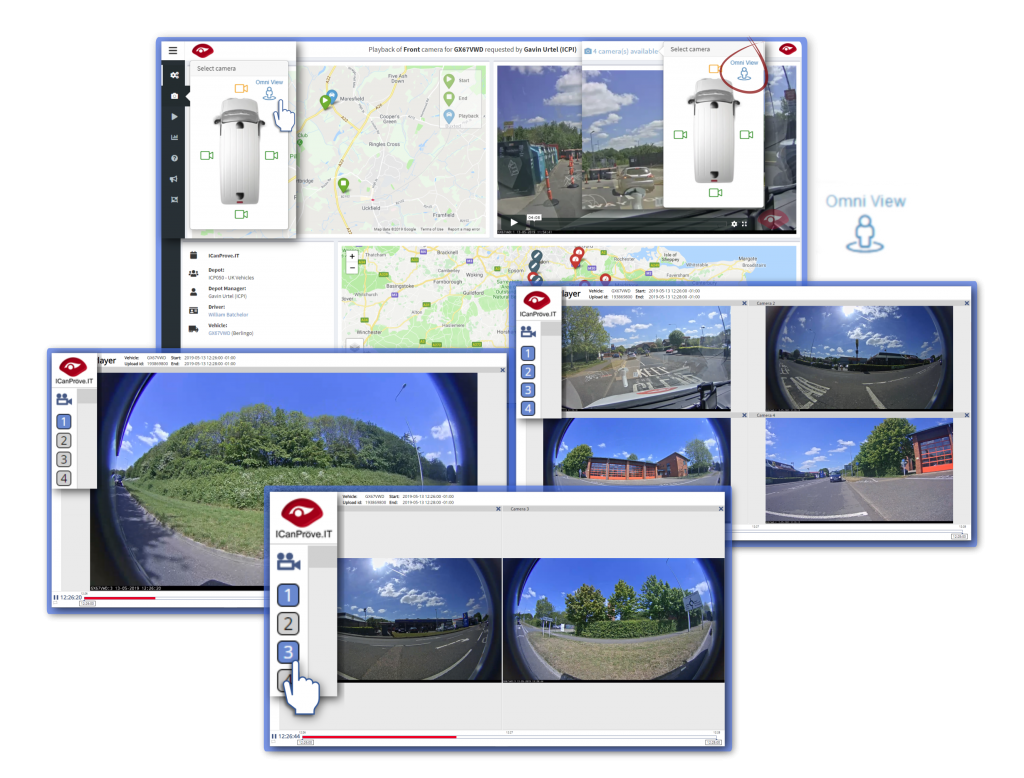 Why choose Videmus: multi-cam?
No matter how many vehicles are in your fleet, and no matter what shape or size those vehicles are, we can fit lenses to give you great views all around, all the time.
Incidents can happen anywhere around your vehicle – not just at the front (the preserve of most camera solutions). Our solution has no blindspots: making it perfect for anyone who wishes to better protect drivers, vulnerable road users, valuable payloads, loading or unloading. OmniView shows all lenses playing in time, in a single browser window.
On-board cameras are critical where vehicles are involved in incidents and accidents, particularly where fraud is implied. Our system is defined by its reliability, remote access and automation – meaning that you, and your insurer, are alerted to incidents with immediate access to live video streaming, and rapid access to footage from the incident itself.
We have, equally, found that reliable footage has been used to prove that claimed incidents never occurred at all, to show on-site conditions, and to facilitate understanding between office and teams on the road. Driver training is transformed by access to good quality video footage from real-life events from your own fleet – encouraging best practice and minimising high-risk behaviours.
Our solution is flexible, professional and tailored to fit your needs.