ICanProve.IT technology for Target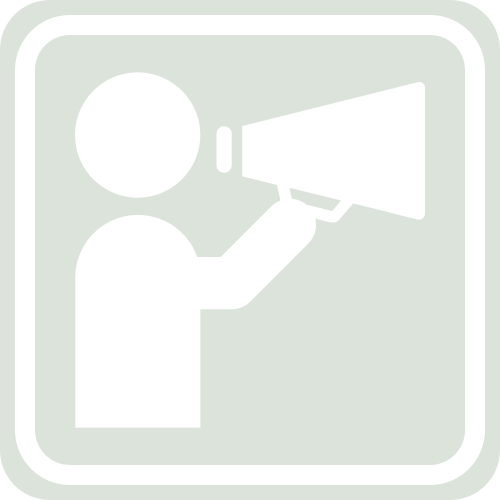 Digitise any existing on-board technology
axle-weight monitoring
temperature monitoring
automated tailored alerts
Tachograph
Infringement trend analysis, tracking and reporting.
Vechicle check
Vehicle walk-around pre-journey safety check list with audit trail.
Consilium
Using this scheduling, routing & notification platform, drivers sequence their stops; customers track the vehicle; and managers have total top-down visibility.
Videmus – onboard camera solutions
up to 16 lenses per vehicle
Multi-cam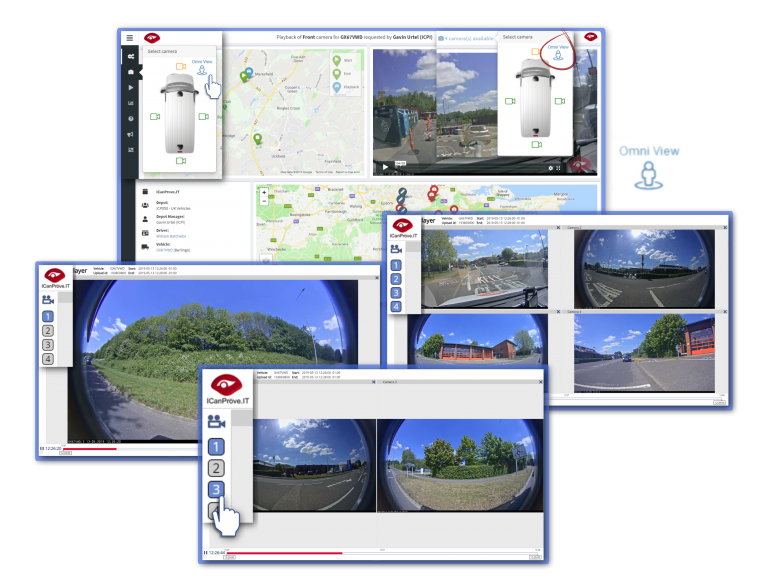 Professional, always-on multi-lens connected camera solutions for any vehicle. Any vehicle, any size, anywhere.
Clear views all round your vehicle, inside and out
High quality, HD Axis * lenses – up to 16 per vehicle
Videmus: Connect plays your all-round video in context
Connected and automated video access
Discreet, rugged and reliable fittings
VideoMatics data analysis
Tamper-proof, fitted units
LiveView
PlayBack
VideoMatics is a single point-of-access for reporting, visualising and analysing all your on-board technology and data.
The way vehicles are being used, idling time, driving events – we have a tailored report for you: rapid visual understanding, backed up by video as and when needed.
Technology health and maintenance
Technology health reporting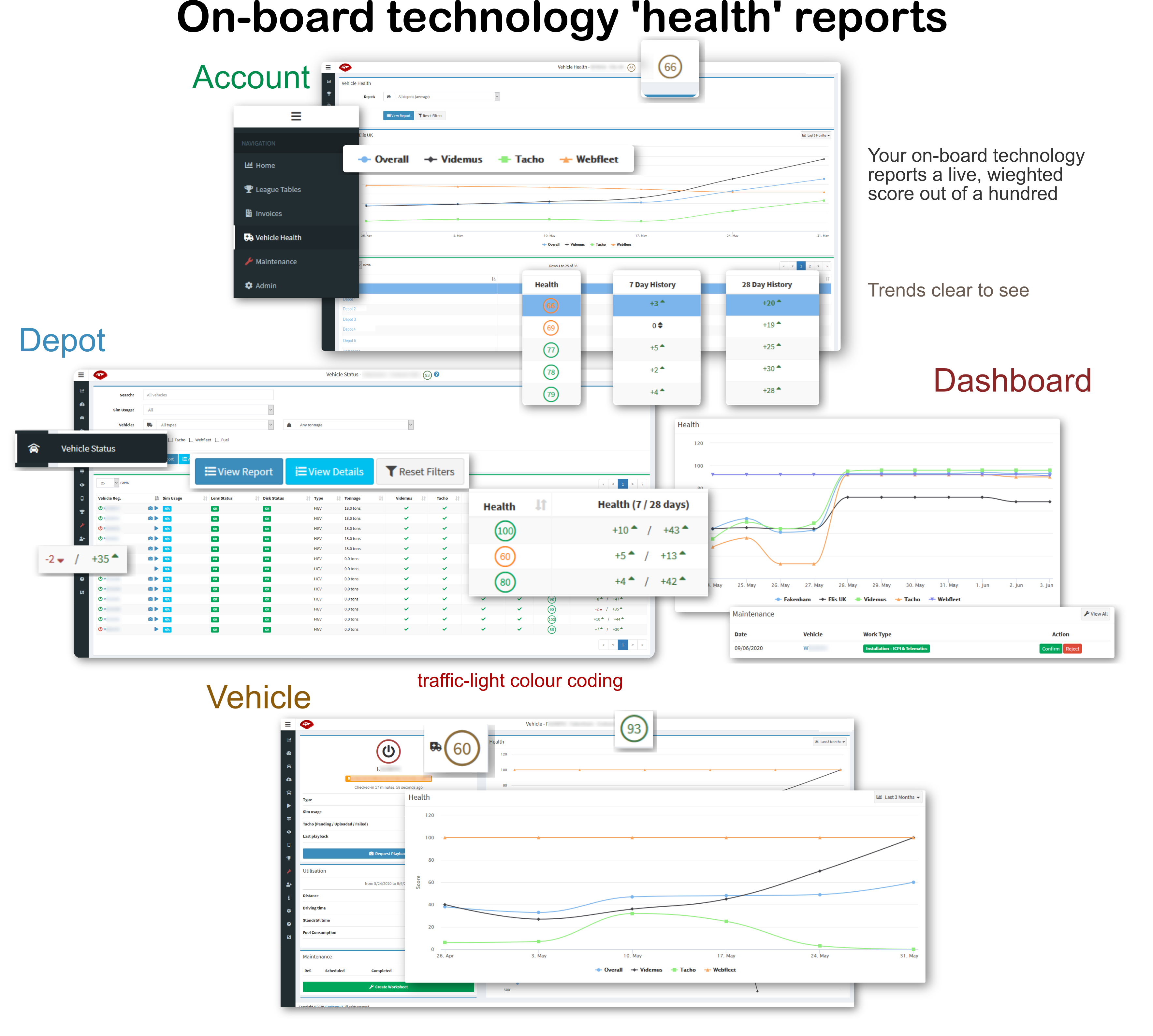 New features just gone live in VideoMatics:
reports on the 'health' of ICanProve.IT-maintained on-vehicle technology
weighted score out of a maximum of 100 (fully functional)
traffic-light colour-coding for instant visual comprehension
live reporting of current state-of-health
charts and tables that capture trends/ change over time
Whether you access VideoMatics at a whole-company level, or region/division, or depot, you will see some changes that went live last night. Vehicle health gives you a clear indication of whether there are any failures in your ICPI-administered on-board technology. You can click on 'view details' for an in-depth understanding of any maintenance or fixes needed. And you can book maintenance via the vehicle page
Maintenance