Available for White-Labelling
Better than HD connected video, multiple lenses
Internal/ external visibility – LiveView video streaming or historic video file download
Two-way audio and man-down alerts
GPS tracking – activated only on movement
Wi-fi provision – monitored, restricted, secured, protected
Multiple sensors – remote and interactive control and reporting from on-site equipment
Green eco-friendly solution to reduce carbon footprint with fewer site visits
Videmus – onboard camera solutions
up to 16 lenses per vehicle
Multi-cam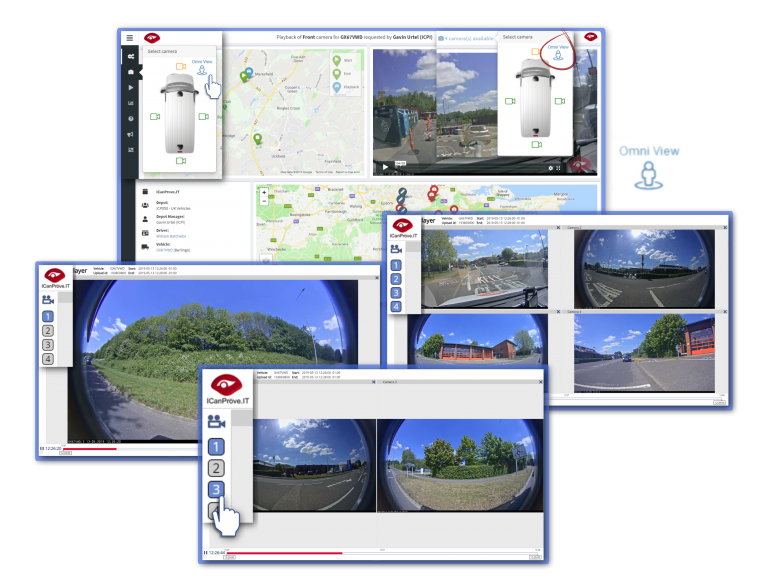 Professional, always-on multi-lens connected camera solutions for any vehicle. Any vehicle, any size, anywhere.
Clear views all round your vehicle, inside and out
High quality, HD Axis * lenses – up to 16 per vehicle
Videmus: Connect plays your all-round video in context
Connected and automated video access
Discreet, rugged and reliable fittings
VideoMatics data analysis
Tamper-proof, fitted units
Dashcam-Pro
VideoMatics is a single point-of-access for reporting, visualising and analysing all your on-board technology and data.
The way vehicles are being used, fuel efficiency, idling time, driving events – we have a tailored report for you: rapid visual understanding, backed up by video as and when needed.
WEBFLEET or GeoTab integration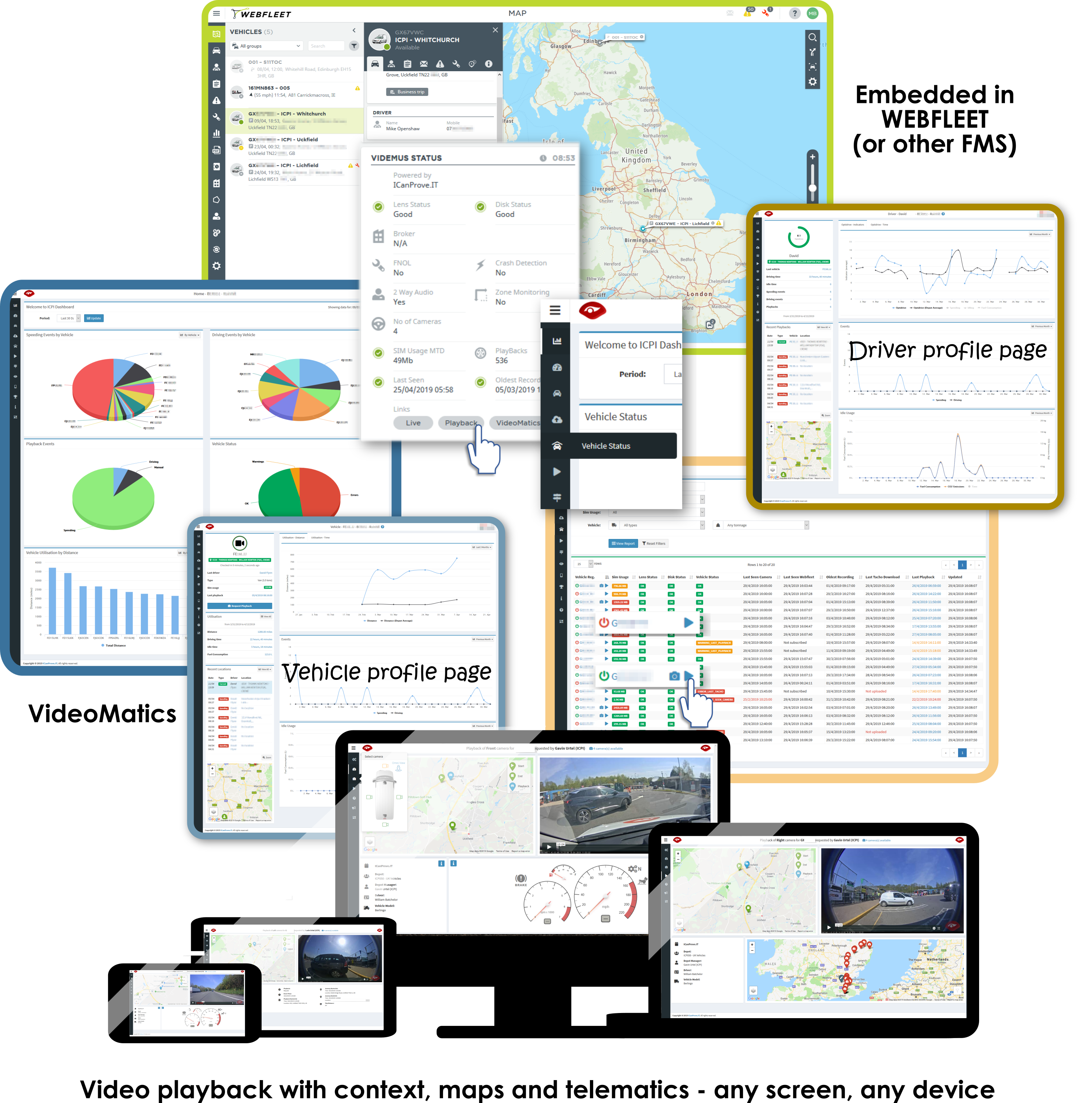 Whether you want to access your video solution from your FMS software, or you are looking to have FMS data (like driver behaviour monitoring) filtering in to your VideoMatics portal charts, through smart API integration we can give seamless two-way interaction.
Unbranded telematics - TurtelMatrix
In a fixed environment (within a bus or a cabin), Brevis gives a very clever, quick way to answer questions about movement, productivity and usage. For example, these tools can condense a whole day's worth of video footage to the specific 7 minutes where there is movement around the aisle seat in row 19 (using the example of a bus).
Equally, the system will automatically (and anonymously) categorise passengers by gender, age, etc. Allowing you to really focus your development plans to understand passenger profiles and target communications.
A very powerful system that is deceptively simple to apply.